GLASSES
Provision Opticians offers a fantastic range of non-branded and designer styles, shapes, sizes and colours to help you find the perfect glasses for you. Our experienced and enthusiastic Dispensing Assistants will gladly spend time with you when selecting your eyewear, helping and advising which ones look best, fit well and suit your lifestyle and visual needs.
We stock Dolce & Gabbana, Versace, Gucci, Christian Dior, Face a Face, Ray Ban, Oakley, William Morris, Ralph Lauren, Roberto Cavalli, Giorgio Armani, Marc Jacobs, Prada and Jimmy Choo designer frames.
single vision lenses
Single vision lenses have one single prescription across their entire surface and are available to suit different scenarios, whether you need your glasses for driving, working or reading.
BIFOCAL LENSES
A bifocal lens provides distance and near vision in one lens. The near vision correction of the lens is contained in a segment, often visible on the front of the lens. This segment provides the extra power necessary for you to read clearly.
PROGRESSIVE LENSES
Progressive lenses ( also known as Varifocal or Multifocal lenses ) are lenses with no visible line that are used to correct distance vision, at arms length and close-up viewing. It can take a short time to get used to varifocal lenses, so you can try a pair for 30 days with no obligation. If you can't get used to them, you can swap your varifocals for bifocals or two pairs of glasses - one for distance vision and one for near vision - and we'll refund any difference in the price. To give the best visual experience we provide high quality HOYA lenses detailed in the video below.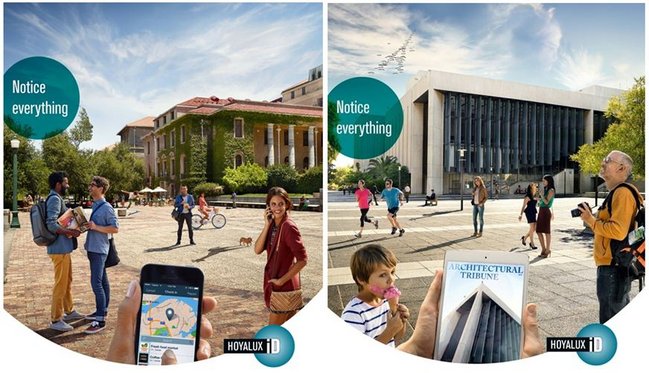 LENS COATINGS / TYPES
Hard coating - ensures better resistance against scratches and guarantees the lenses keep their optical qualities for longer.
Anti-reflection (AR ) coating - An anti-reflective coating allows for clearer vision by reducing reflections, allowing 99.8% of the light through the lens and ensuring distractions to your vision are minimal. Your glasses' appearance is also improved, as others can see your eyes rather than reflections of light. AR lenses come as a standard with a hard coat layer, reducing the risk of annoying scratches.
Blue Control coating - neutralises the blue light emitted by digital screens, preventing eye fatigue, eye strain and sleeplessness. Benefits include the reduction of glare and enhanced contrast.
Drive Wear lenses- both neutralise blinding sunlight and adapt colour to varying light conditions.
Polarised lenses - eliminate blinding sunlight and glare.
Photochromic lenses - are light reactive lenses which darken on exposure to UV light. They are available in grey and brown colours.
Polycarbonate lenses - are up to 10 times more impact-resistant than plastic or glass lenses and they provide 100% protection from the sun's harmful UV rays. They are also lightweight, adding to the comfort of your eyeglasses, sunglasses, and sports eyewear.
High- Index lenses - are the right choice if you want thinner, lighter lenses which are as attractive and comfortable as possible. Thinner, lighter high-index lenses are especially recommended if you have a strong prescription for nearsightedness, farsightedness or astigmatism.
SUNGLASSES
It is important to protect your eyes from the sun. If your eyes have been exposed to too much UV light you may suffer from problems such as photokeratitis where your eyes will look red, will water and it might also feel like you have dust in them.There is also a higher risk of Cataracts starting or worsening. This is why you should wear sunglasses, especially around midday, when levels of UV light are higher.
Be careful when choosing sunglasses. If you don't get 100% UV protection, harmful rays from the sun will reach your eyes through the sunglasses, increasing risk of damage.